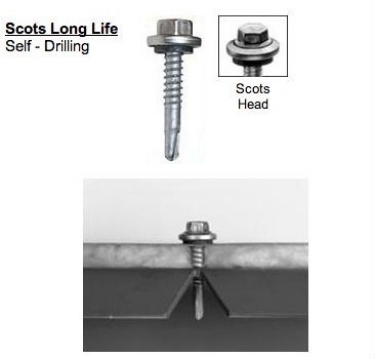 Scots 300 Stainless Steel Encapsulated fastener for long life metal roof and wall applications.
300 Series Stainless steel encapsulated head will never rust….ever.
Combines 300 series stainless steel exterior with the strength of carbon steel.
For improved appearance and extra life an integral design controls the EPDM washer.
Climaseal finish provides excellent corrosion resistance and lower tapping.