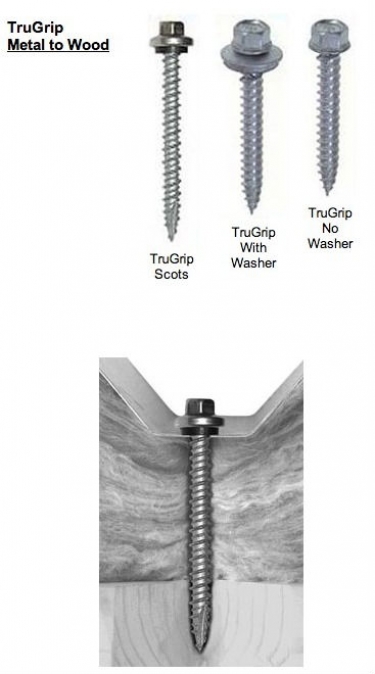 The preferred metal-to-wood fasteners for post frame metal buildings. Trugrip fasteners are designed for stitching metal roof and metal wall panels and attachment to wood structures.
Scots 300 Series stainless steel encapsulated head is ideal for attachment of galvalume long-life metal panels.
Vulcanized bonding of washer eliminates separation of EPDM from metal backing.
Climaseal long life finish resists corrosive elements in wood.
Scots Trugrip now features APT (Anti-Pigtail Technology) ensuring a 4X reduction in pigtails over other leading brands.