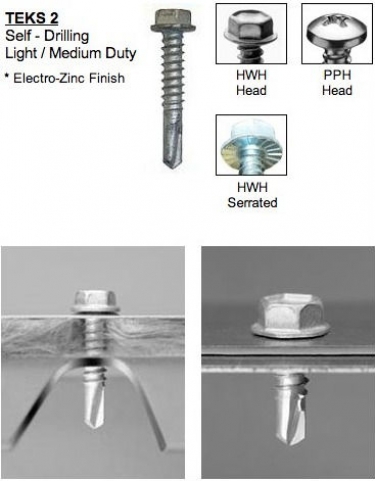 Steel-to-steel fasteners for attaching HVAC and elec. trim accessories & wall panels to steel.
Pilot point eliminates panel jacking during installation.
Sharp convex drill point has precise cutting edges to improve drill performance with less effort.
Non-walking point provides fast material engagement.
#6, #8 and #10 fasteners are available with Electro-zinc coating.
#12 fasteners finished with Climaseal for excellent corrosion resistance &lower tapping torque.